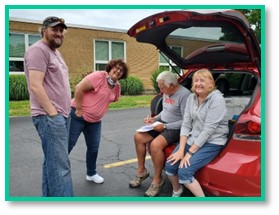 On Saturday, October 17th, 2:00 – 4:00 we will have a "FUN" FAMILY RALLY along with a "BRAIN TEASER" RALLY.  All ages of the family can participate and enjoy learning some of Harborcreek's History.  Come and Join your church family and friends for a fun afternoon in your own car.
Please call Ann Nesgoda (814-602-6503) or Brian Griffith (814-459-8311) by Saturday, October 10 to reserve your spot on a team.
Plan to meet in the church parking lot at 1:45 to receive your destinations and the Rally starts at 2:00.